Hi all
first post on here!
just recently bought a gsxr750 k4
bought myself a yoshimura japan end can.
however something doesn't look right with the end tip: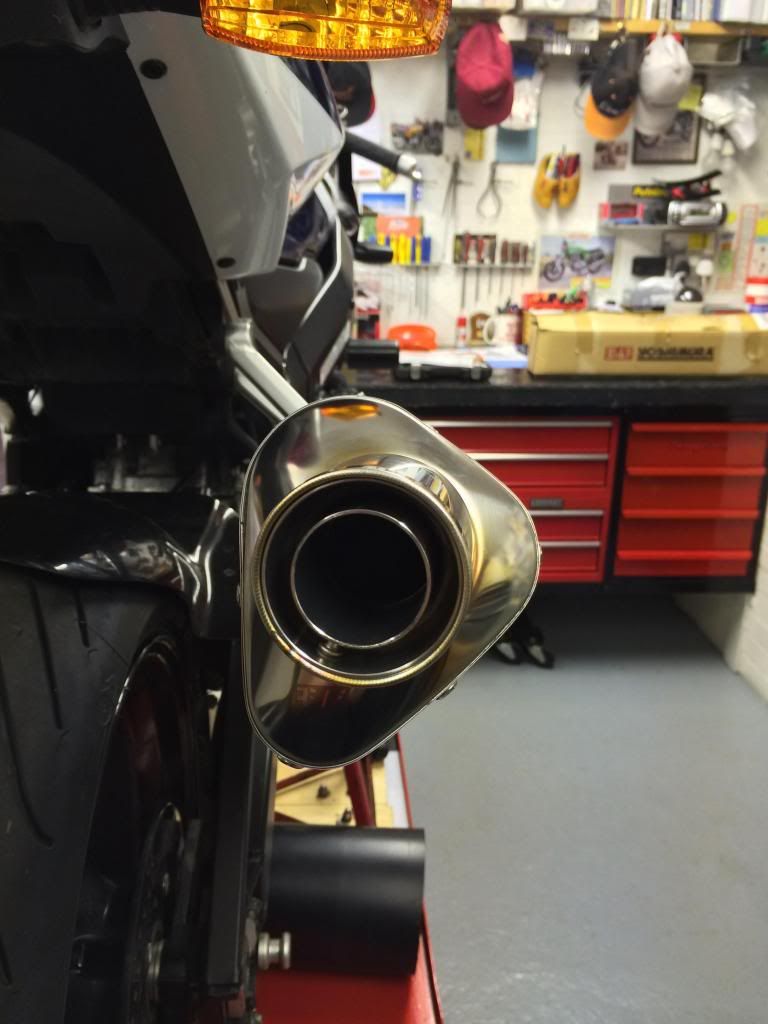 I would have thought the tip should point straight down? however this seems to point down and towards the rear wheel, this next pic emphasizes the point more: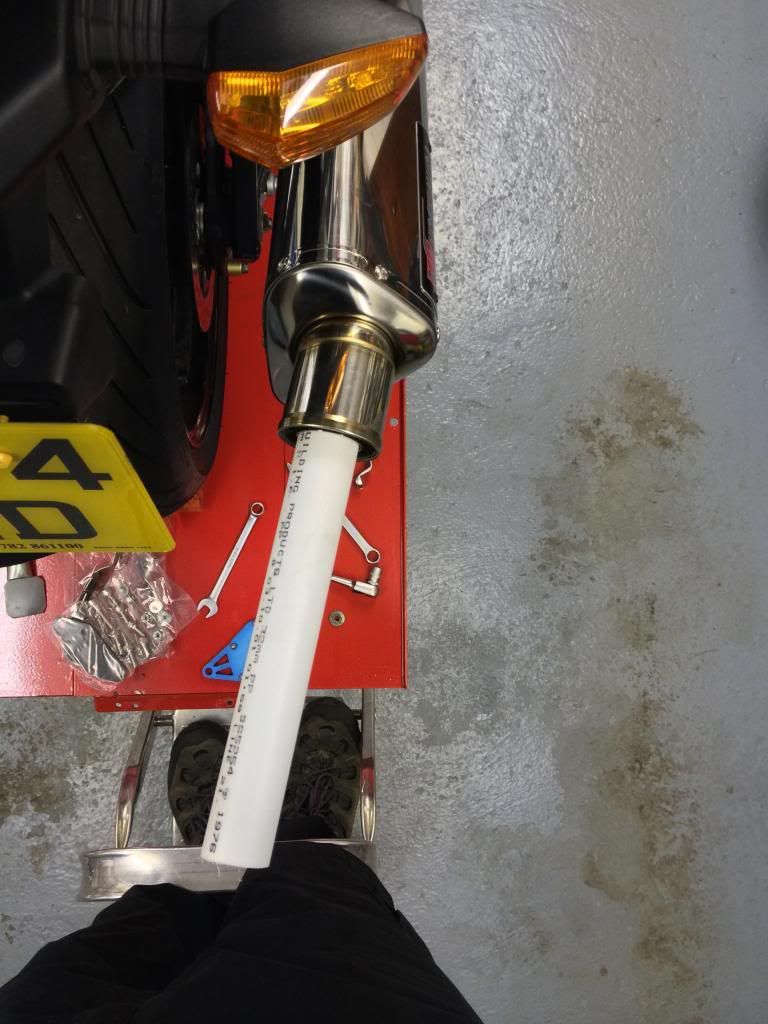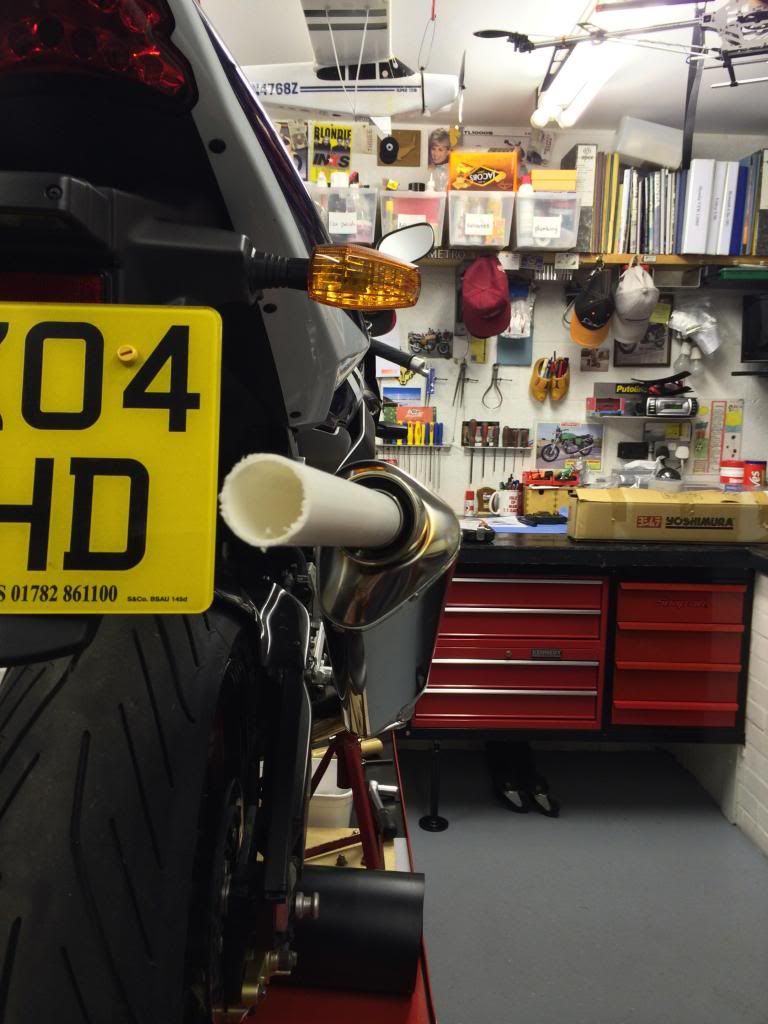 you can see that the tip doesn't follow the same lines as the rest of the can
can someone tell me if this is wrong? or am I just being a plank and its actually how it should be?
any help welcomed!
thanks
sam