Super Moderator
Staff member
Product Rating

5.00 star(s)
Rating

Excellent
MoniMoto Tracker MM5 Product Review

Beautifully Simple.
​
Let's be realistic, as a motorcyclist, security of your bike will always be a priority, be that physical or electronic. Physical security such as disc locks or chains should be used at the very least, but what if you want to go the extra mile, an alarm or tracking device? Alarms are great, but who pays attention to them. There are ample video examples on YouTube of bikes being loaded into the back of vans in broad daylight with the alarm screaming away and no one bats an eyelid. This is where trackers come into play, they are silent, but can alert you to a potential theft from the other side of the globe.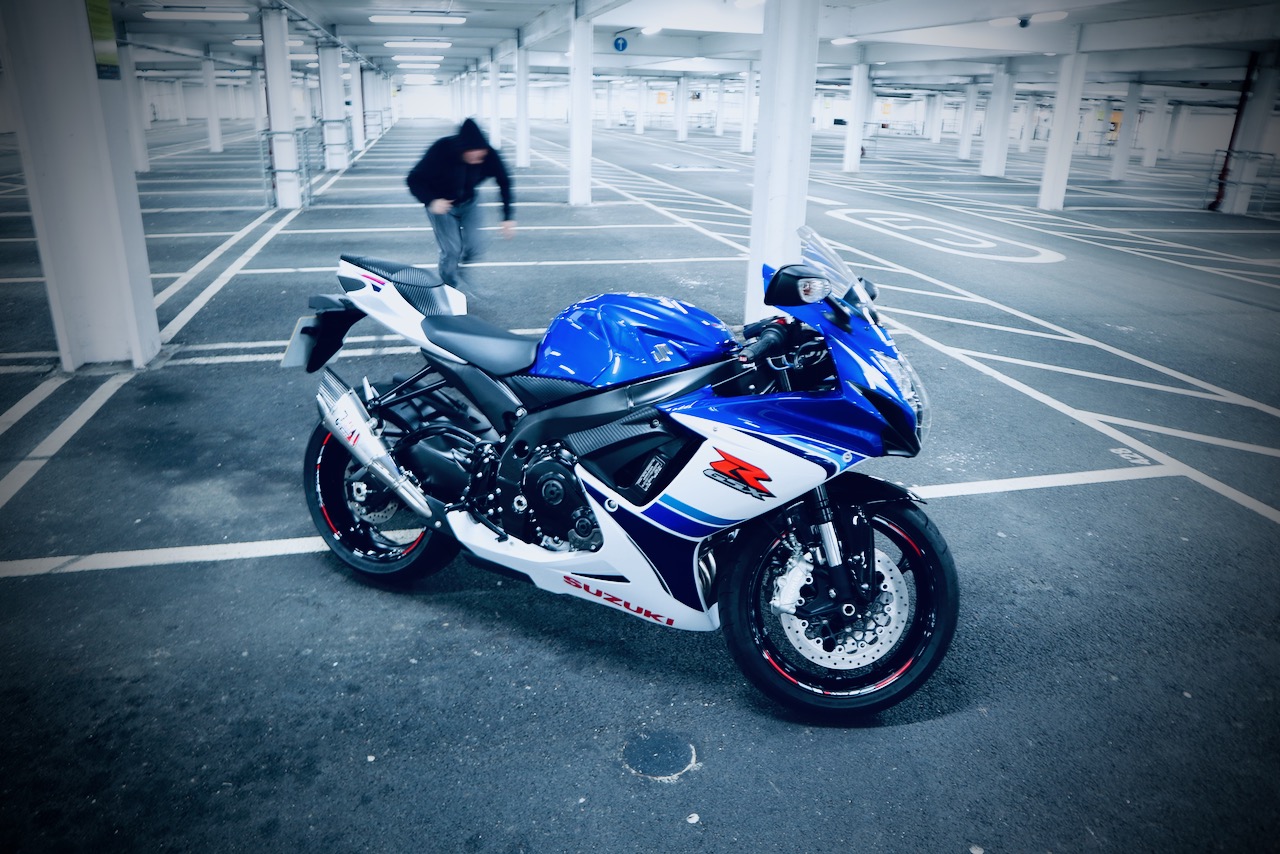 I was in the market for a tracking device for my 30th anniversary edition GSX-R 600 as, I'm sure just like your bike is to you, it's my pride and joy. The market is flooded with a swathe of options, ranging in prices from £3 to several hundred pounds. The cheaper ones being generic 'tracking' devices which more often than not require a plethora of complex setup steps and require charging the battery every couple of days. The more expensive being the insurance approved hard wired options such as Datatool's Stealth.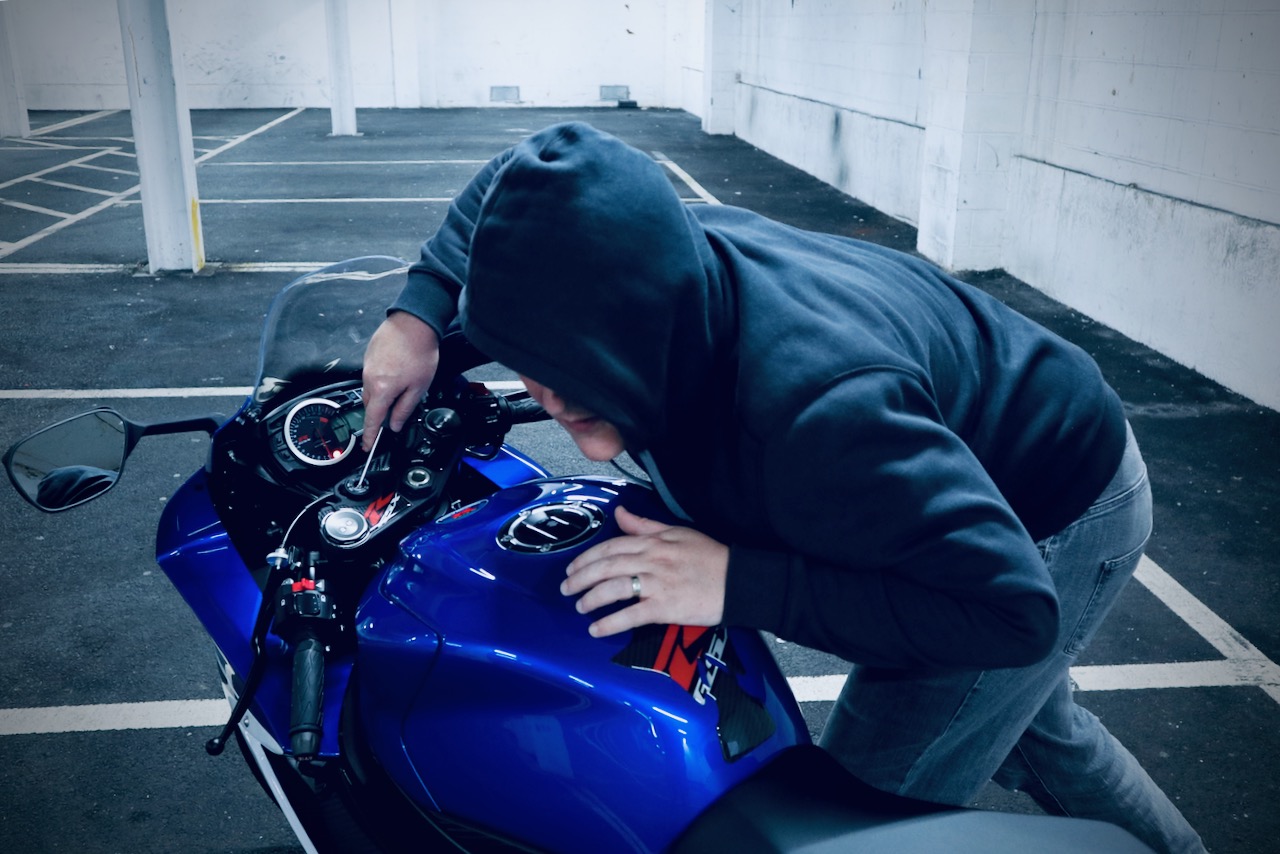 While these expensive models offer a huge range of features that may appeal to a lot of riders, including live tracking at any point in time and the alarms being monitored by a remote monitoring station, there seems to be one major trade off for all of this extra functionality. And that is battery life. They are all powered off your main bike battery, and if you are anything like me, you don't have the ability to connect your bike to a trickle charger over winter to keep it topped up. Resulting in a flat battery on that odd day we get in winter where it's dry enough to take your bike out and in the event of the bike then being stolen, you better hope and pray the back-up battery has enough juice to keep it working.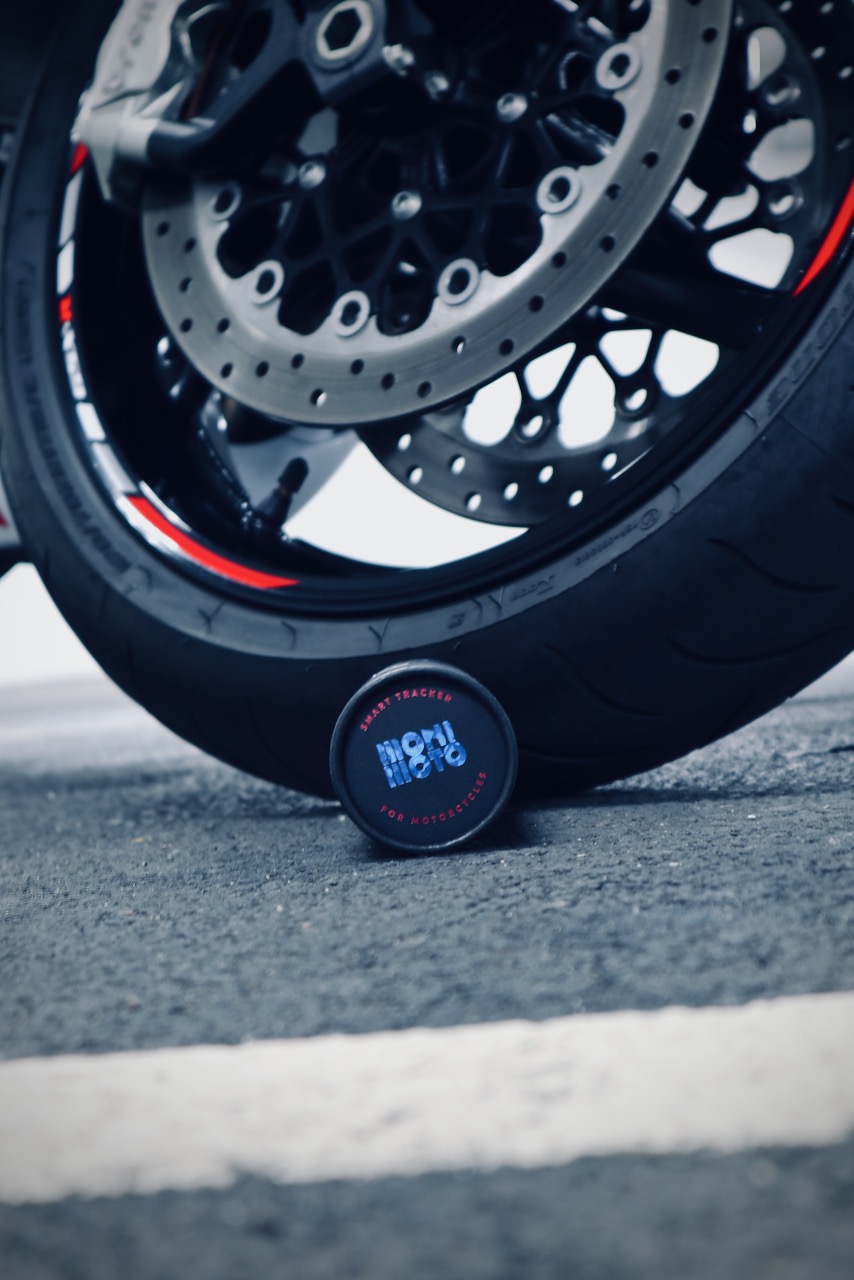 ​
This is where MoniMoto comes in to its own. It's self-powered, it uses 2 x 3 Volt Lithium batteries 2 CR123A batteries to be precise which are able to last up to 12 months according to the manufacturer. This means they could be changed at the time of your annual service. Which is perfect for me and I'm sure will be for many other motorcyclists.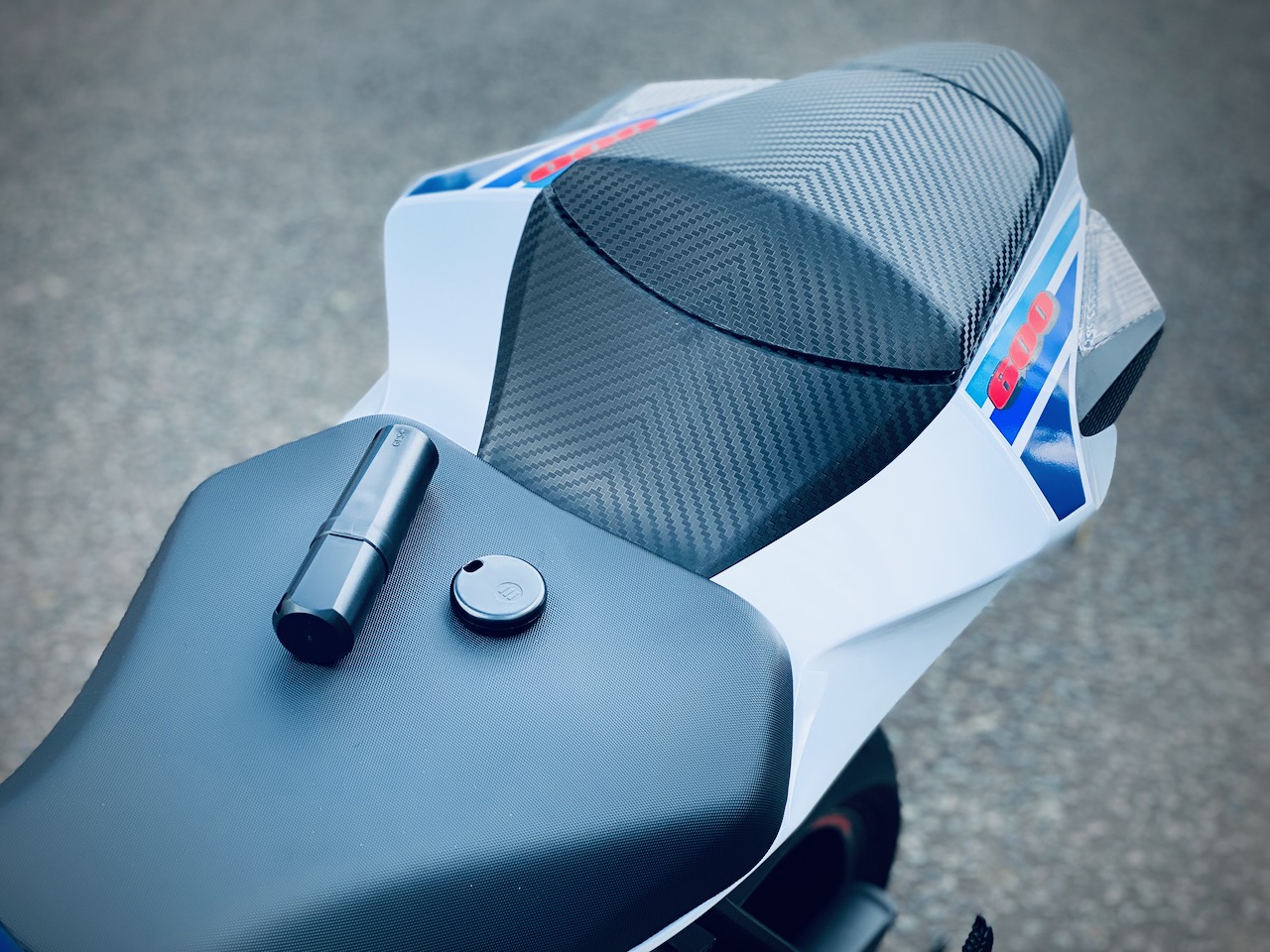 Like most tracking devices, it uses GPS to acquire a location coupled with either a 2G or 3G modem to transmit the unit's exact location to your app. If the device is unable to get a GPS fix, which can happen if it's in an underground car park or shipping container, or even worse someone is using a GPS jammer, it can use a technology called CellLocate, which uses mobile phone towers to triangulate its position and give a good estimate as to its location.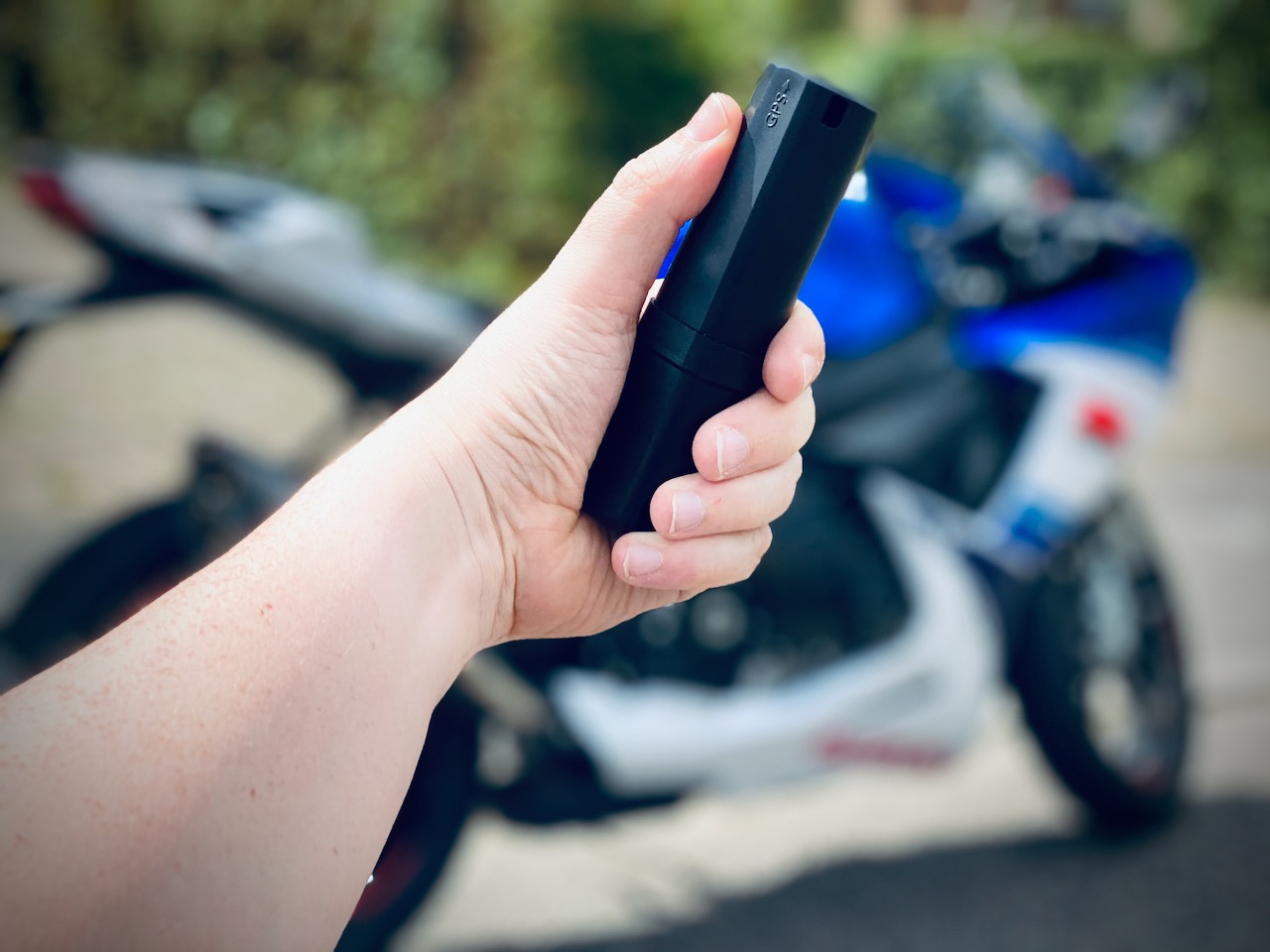 MoniMoto requires you to carry an included fob which is paired to the unit using Bluetooth. Don't attach the fob to your keys in case they are stolen together.
When your bike is moved, the built-in accelerometer wakes the unit up. It then checks to see if the fob is in range up to ~15 metres, this is configurable within the app. If it detects the fob, no action is taken. Should the fob not be detected, the unit will enter alarm mode. In an alarm state the MoniMoto will make a call within 60 seconds to your mobile phone to alert you that it has detected movement without the fob being present and within 5 minutes start sending GPS / CellLocate coordinates to the app.It's that simple!
What's in the box? (or tube)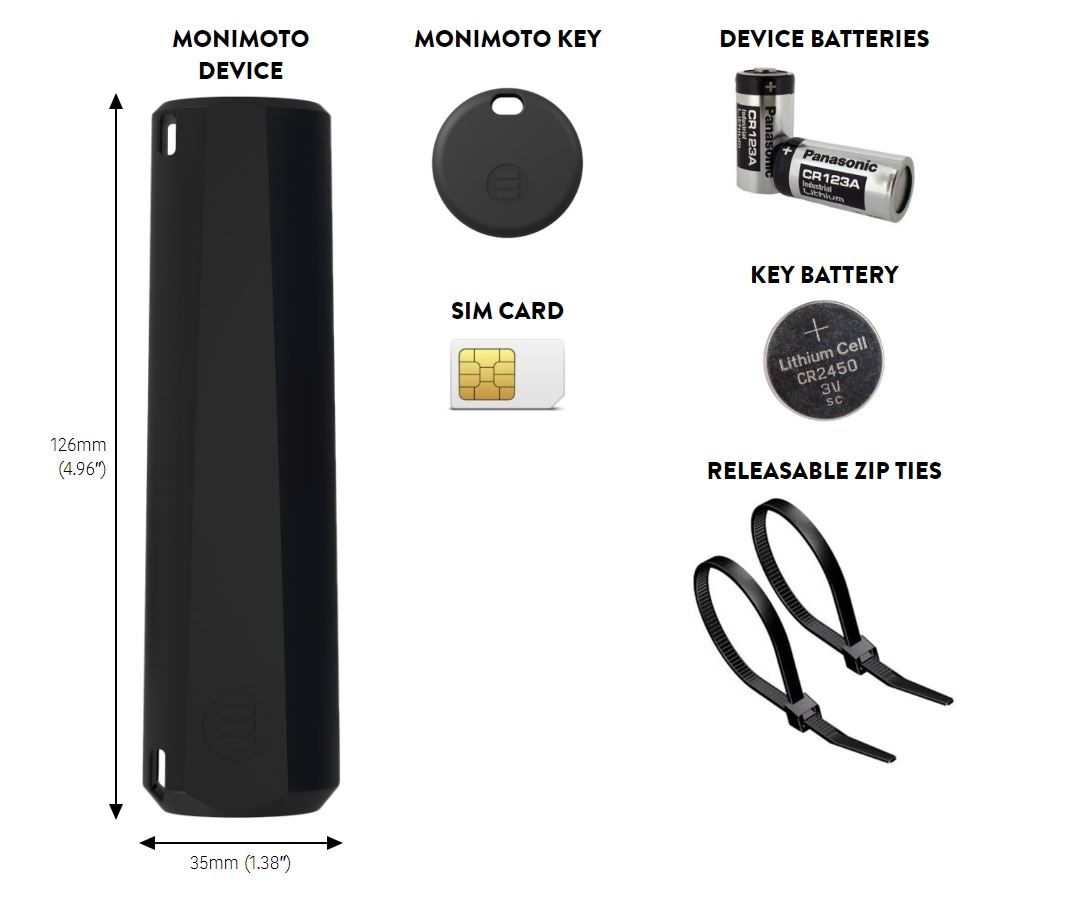 ​
MoniMoto device​

MoniMoto key fob​

Device batteries​

Key fob battery​

SIM card​

Releasable zip ties​

Instruction manual​
The MoniMoto unit itself is super compact and discreet, it measures 126mm x 35mm (4.96" x 1.38") It fits easily into the palm of your hand. It reminds me of a large version of my wife's lipstick.
There are a couple of places the manufacturer recommend to hide it such as under the seat, but this to me is a little too obvious. It won't take someone too long to find it should they decide to look for a tracker, so be creative, take some fairings off and have a good look around, there are some great hiding spots, trust me. For the purposes of this review, I have put mine under the rear seat to test it but will not be leaving it there for security reasons. (Obviously!).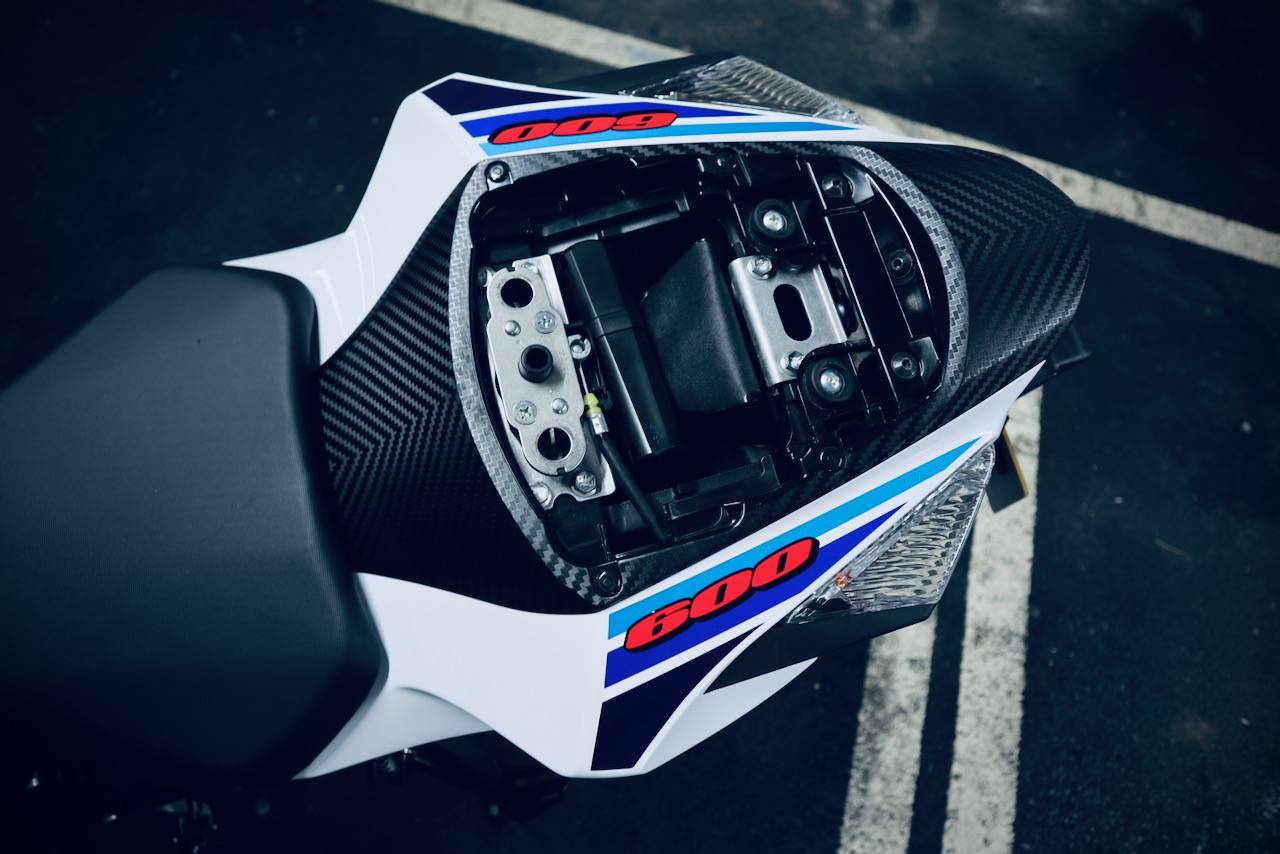 It comes with 2 releasable cable ties that can be strapped around the frame or a place of your choosing. Just be sure to keep the GPS antenna pointing outwards. Also, try not to put it anywhere that is surrounded by thick metal or somewhere it will likely get too hot, like next to the engine.
The App
​
The version I tested was for iOS. From opening the app for the first time, you can just tell a lot of time and effort has been put into the User Experience. The setup process was idiot proof, yet it does not feel overly simplistic.
The setup process is straightforward. Take out the battery tabs from the unit and fob, follow the instructions on the app to pair, answer a few simple questions like entering your mobile number. You will then be given a phone number for your MoniMoto which you save in your contacts, I have personalised mine with the most obnoxious ring tone ever to make sure I hear it if it were ever to alarm while I am asleep.
Once the setup process is complete, you can configure all aspects of the unit, from its sensitivity to motion, range of the key fob, down to its power usage profile for different battery manufacturers. I like this a lot.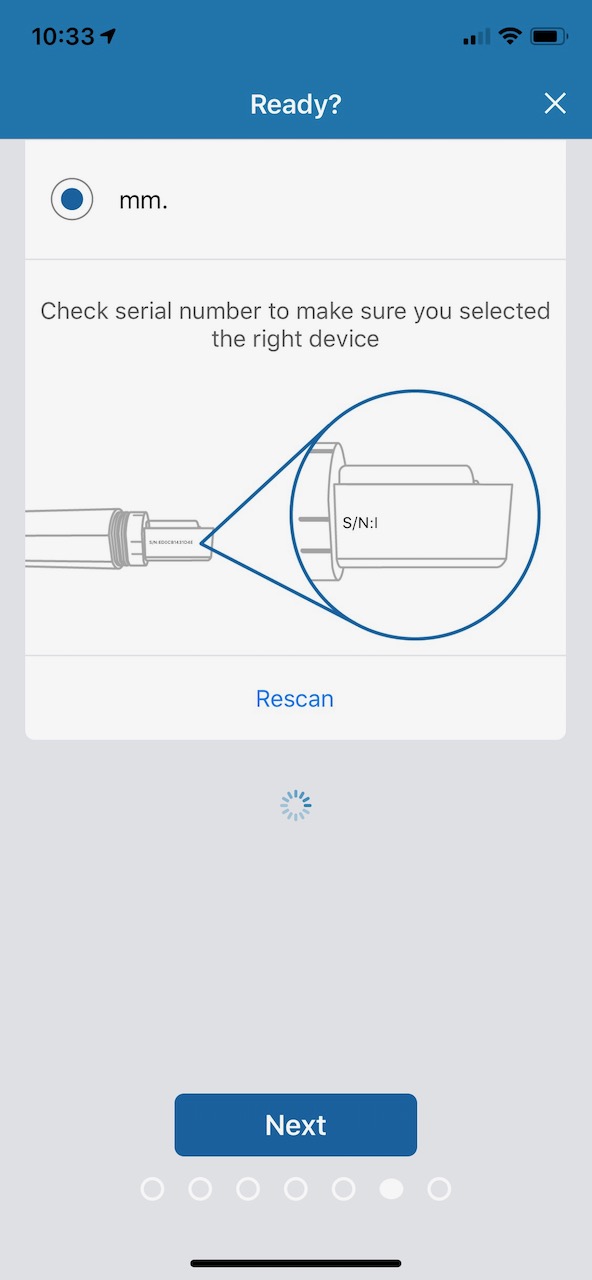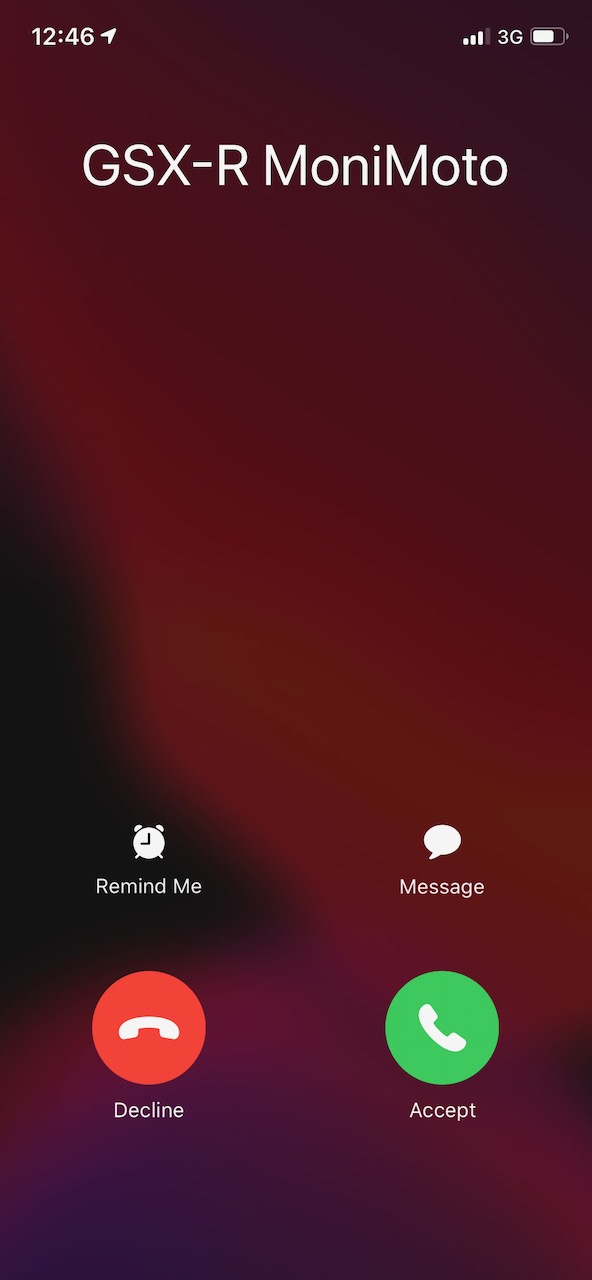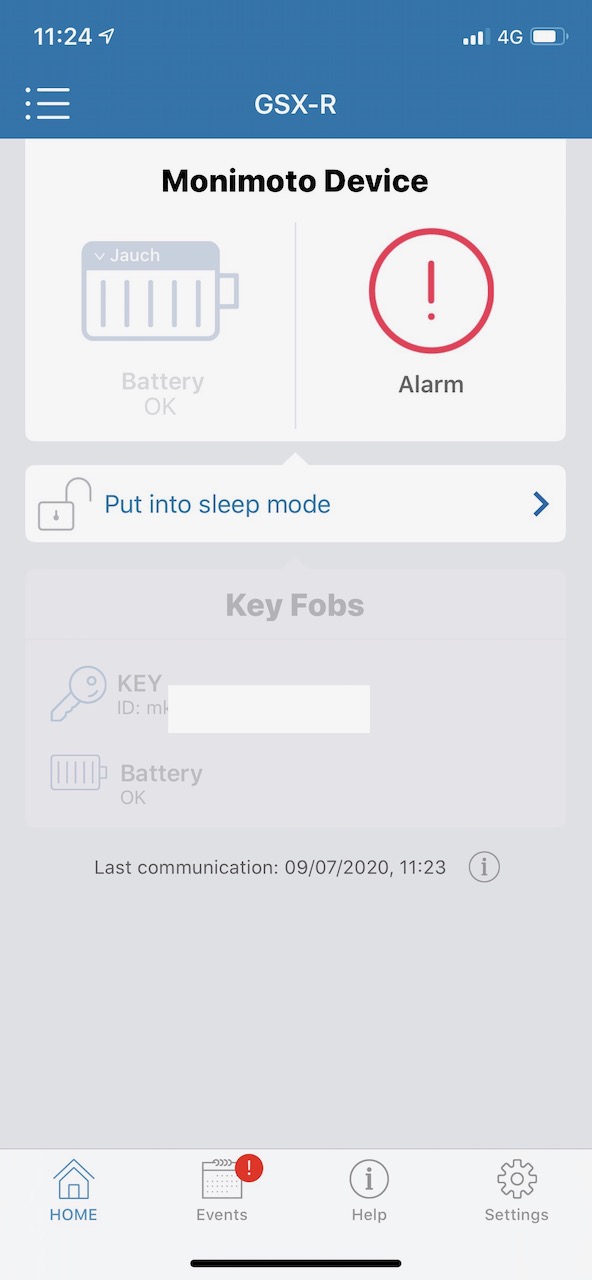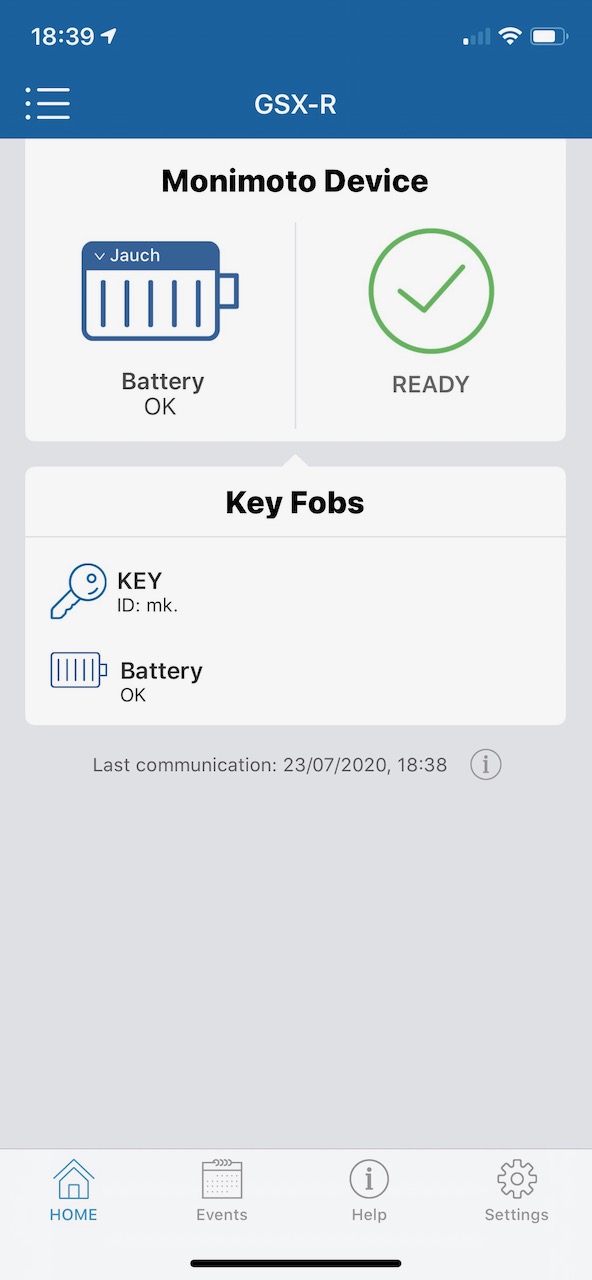 Pricing and running costs
​
There are two models of the MoniMoto available for the EU market the MM5 (2G) and MM6 (2G &3G)

The MM5 Costs £149.00 while the 3G MM6 Costs £179.00. Both include FREE shipping!

For the US market it's only the MM6 which costs $229.00 including free shipping

Both have an annual subscription cost to keep the SIM card active of £32.40, although you could use your own SIM card, I doubt you would find one as cheap.

Bear in mind you will also want to change the batteries at least every 12 months, a pair of Duracell CR123A can be found for around £5. Although they may last longer, I'd suggest you change them yearly to avoid them running flat. Should the unthinkable happen and you have a genuine theft, the last thing you would want is for the battery to run flat.

MM5 or MM6​
I thought I would answer or try to answer this question before someone asks "Which model? MM5 OR MM6?"

And it depends where you live and if you want to save a bit of money. I live in the UK, so for me the 2G model was the best choice, there has been lots of talk about 2G and 3G sunset (switching off) and it looks like 3G will be the first to go in the UK see here. In other countries, 2G will be the first to go. The MM5 Supports European GSM bands and works on 2G only.
For me - getting the slightly more expensive MM6 did not seem the right option to go for, although it has both 2G and 3G, I don't see the point in paying extra for something that will be potentially switched off soon. The MM6 has 2G/3G capabilities and can work with any global carrier, so would be the only choice if you lived outside of the EU.

Yes, the bike could get stolen and taken to another country, however, I would like to think that it would be recovered before it made it there, and the likelihood of getting it back at that point would be pretty slim.
Final thoughts​
This device is beautifully simple in every way, the fitting of the device, the app, its functionality. I take my hat off (or should that be helmet) to the engineers at MoniMoto who have clearly put an awful lot of thought into this little device without compromising its abilities. Everything from its minimalist packaging to the device and the app, it oozes quality. It feels very solid and I can see it lasting for many years.
Where can I get one?​
Easy. Get one here at MoniMoto.com direct from the manufacturer with free shipping!

Limited time offer for GSXROC members, get 5% off using code: gsxroc5​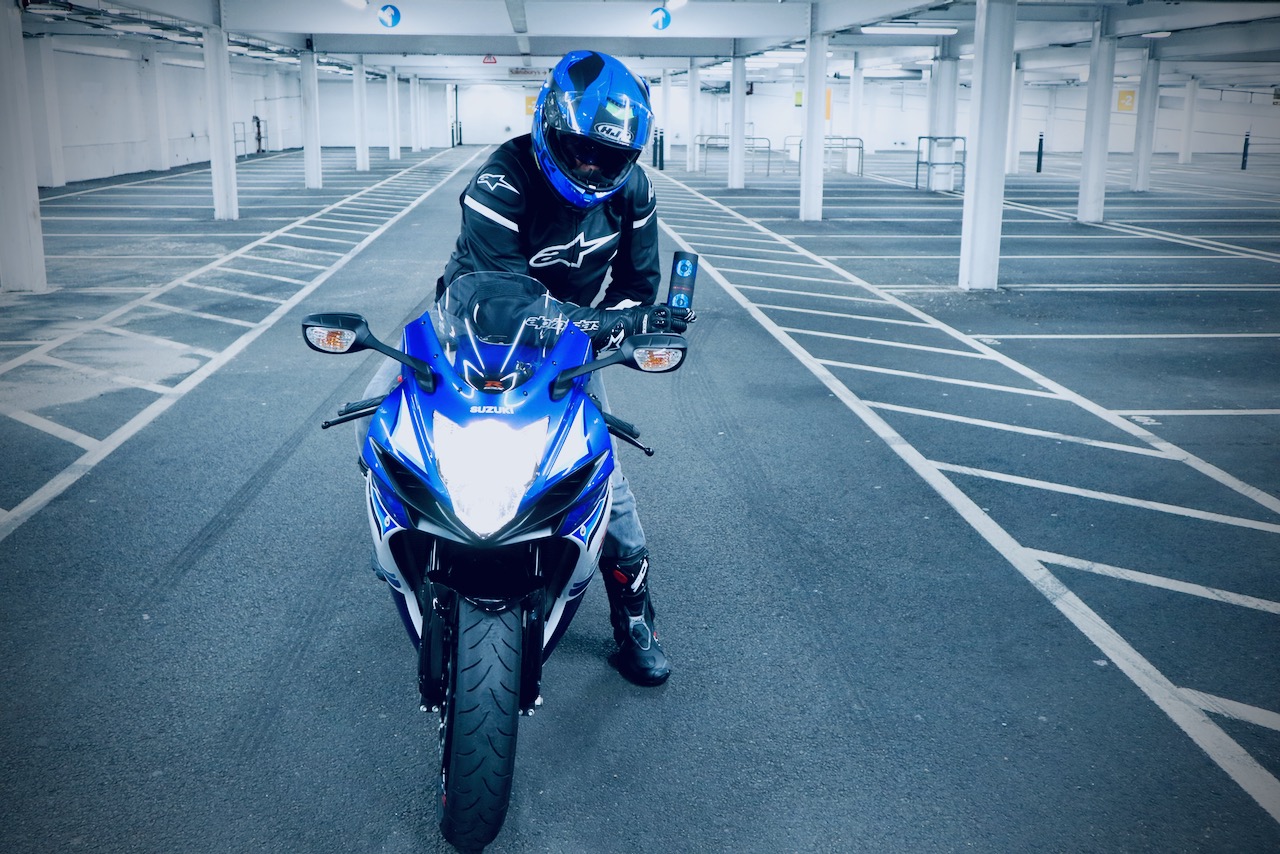 ​