Hi Everyone,
Chris (GixxerGod) has kindly given me permission to repost our offer details on here along with details of the products we make for the GSXR range (these will be in separate threads).
Our website's homepage (
www.powerbronze.co.uk
) has a product search on it, which allows you to enter your Make, Model and Year i.e. Suzuki, GSXR1000 and 2019 before searching for the products.

The site will then display all of the products for the relevant model on a page specific to that model.
Once you have selected the products you want and added them to your cart, you then need to enter the promotion code
UKFORUM1
in the discount codes section of the shopping cart and then press Apply Coupon before checking out. This code will give you 10% off the products in your shopping cart. See image below.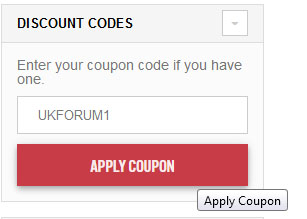 We can deliver direct from our factory in the UK to most countries in the world at reasonable rates.
If you place an order on the website, please send me a private message with your order number (i.e. 100001234) and your name so that I can keep track of the order for you. Please ensure your orders have a phone number on.
All the best,
Richard